Chloe : "It's My Playground Everywhere I Go" / Her Top Influences Are Missy Elliott, Nicki Minaj And Lauryn Hill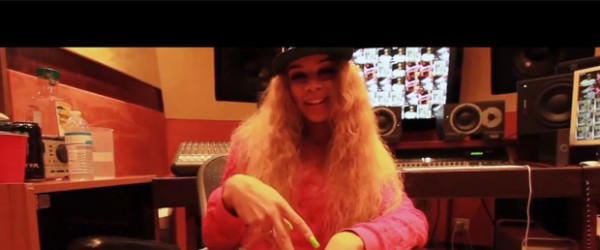 POSTED UNDER ARTIST :
CHLOE
Recently, Chloe chilled with her label Slip N Slide while making records in the studio for her new project, set to be released this summer. Chloe explains to fans why her new mixtape is titled "Hollywood Playground," the producers on the project, Nicki Minaj, her top influences and more.
The reason Chloe named her new mixtape "Hollywood Playground" : "The name of the new mixtape is "Hollywood Playground" and um I decided to name it "Hollywood Playground" because it's pretty much describing. The sound describes like and in the words, my journey since moving from San Diego to LA and you know what LA has meant to me. You know it's my playground everywhere I go," Chloe explains.
On Nicki Minaj : "The artist that I listen to the most is primarily Nicki Minaj. I mean she's my competition right now. She's the one that's doing it where I want to be doing it, so I just wanna you know surround myself with that."
On her musical influences : "My music influences are Missy Elliott, Lauryn Hill and um of course you know Nicki Minaj."