Kreayshawn In Front Magazine : "The Internet's Got Boring, Now I've Mastered It"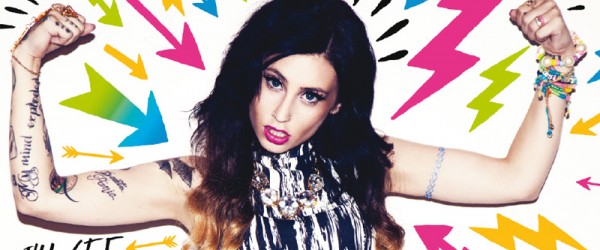 Kreayshawn couldn't be more psychedelically cute in the new issue of Front Magazine. The "Go Hard" rapper drank tea weed and deduced many opinions on various topics. Kreayshawn talks twitter, her new debut album "Somethin' Bout Kreay" and more! The pics are too cute of course!
Recently, Kreayshawn exchanged words on twitter with Azealia Banks and it seems like the two girls are now going to be collaborating on a brand new track together!