Boss Lady organized and hosted a new mixtape with DJ Adore titled "Woman On Top." The new project pays homage to today's "new school" of talented, but often under appreciated, female rappers making their mark in Hip-Hop. Check out the Snow Tha Product track, entitled, "She Aint Me" from the project.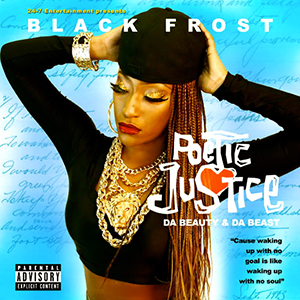 While in Chicago last week, Snow Tha Product mingled with fans at The Basement before her performance later on that evening. The fast-spittin' pretty Latina MC did a quick interview with DojaMan TV and answered a couple questions.
"Well basically its all about waking peoples game up and if you don't know about me then your sleeping and you need to know whats up!


b****** gettin' WOKE when Snow Tha Product travels to yo city! A few days ago, the fast spittin' rapper was in Illinois pouring Hennessy and throwing WOKE shirts out! Currently, Snow Tha Product is working on her new project "Good Nights And Bad Mornings," which is set to be released within the next half year.