XXLMAG.com's The Break Presents: Sadie Hawkins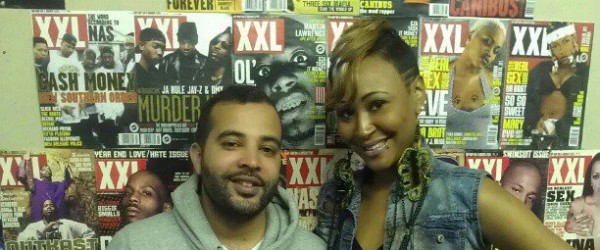 The 25-year-old femcee out of South Carolina may have the model look but when she steps the mic she's more like a pit bull…
Name: Sadie Hawkins
Age: 25
Reppin': Columbia, South Carolina
I've Been Rapping Since: November 2010
My style and/or skills have been compared to: Eve. Eve is beautiful and known as the pit-bull in a skirt and I would say Sadie Hawkins is similar. I have a model look and model physique BUT when I open my mouth I spit hard lyrics and I talk my sh*t (lol).
My standout records and/or moments have been: Cocky ft. Yo Gotti. This record was my first single on my sophomore mixtape Girl Interrupted with my very first big name feature. Girl Interrupted showed a lot of progress for me as an artist that I'm definitely proud of, so when I
finished recording "Cocky" I felt like this was it and it gave me the validity that I can do this.
I'm gonna change the game by: Remaining true to myself and to my fans. I create music that everybody can relate to! I'm young and I like to have fun but I can touch on serious issues as well because of the things I've been through in my life.
I'd Like to Work With: Missy Elliott, Eve, Drake, Nas, Kanye West. I could go on forever but I'll stop at five.
My goal in hip-hop is: Be the voice of the people. I create all types of music for all types of people; hood, dance, strip club, inspirational, motivational, love, etc. I want to be able to make people
feel me with every track I do. I want to show people from the projects, college students, or single mothers that nothing in life is impossible if you set your mind to it and go for it! I did and if I can do it, you can too.
I'm gonna be the next: Super star
To check out more of my music go to: www.SadieHawkinsSC.net, Twitter: @SadieHawkinsSC, YouTube www.YouTube.com/SadieHawkinsSC