Chloe Holds Teddy Bear In Oversized T-Shirt For Popular Demand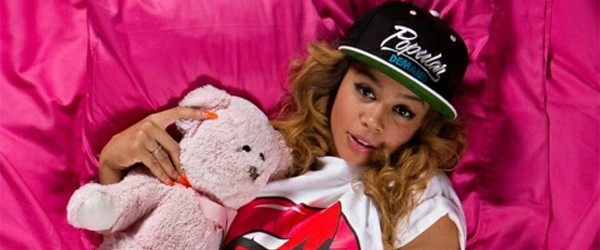 POSTED UNDER ARTIST :
CHLOE
Female rapper Chloe is a naughty lil' girl with a teddy bear for retail brand Popular Demand. The Los Angeles company named Chloe Miss July for their 2012 Calendar. Popular Demand appeals to the risk takers and the rule breakers, the trendsetters and the leaders, and for those who work hard and play even harder. Just yesterday, Chloe released her second music video "6-4," off Slip N Slide Records. Chloe is currently working on her new mixtape "Hollywood Playground."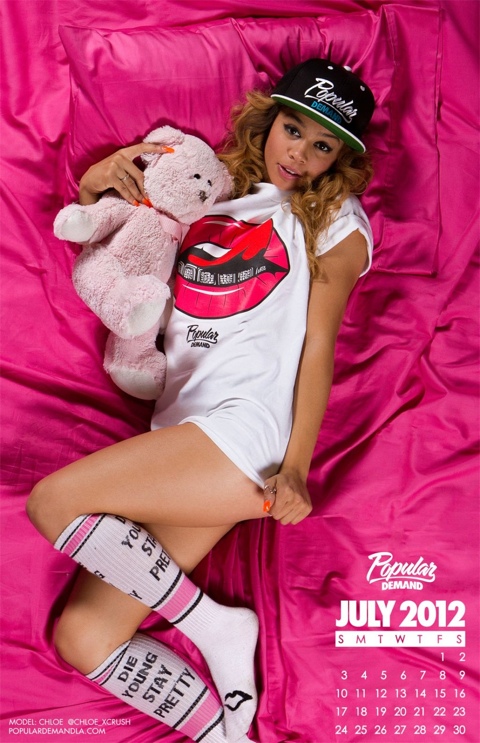 Behind the scene photos of Chloe.