Diamond : "A Lot Of Young Chicks Look Up To Me"
Diamond is living young, wild and free as her new LP title suggest, but don't let that make you think Diamond isn't beyond her years of age when it comes to her ability to deal with obstacles and her outlook on the world. Just a few days ago, Diamond spoke with the publisher of Rolling Out Magazine on-set of her photo shoot with them and explained the difference between Diamond / Brittany, female independence, motivation and more. View quotes, video and still shots from the footage. The official interview and photos from Rolling Out Magazine coming soon.
Reality for Diamond and being Brittany : "Well I try to live in both worlds. When I'm around with my family and friends I try to be Brittany you know. Diamond and Brittany are not really too far off from each other, but Brittany is more personable. Diamond is known to be this entertainer this this fierce um that kind of has this cape on her. Like superwomen that can just go up against any battles any challenges, but when I'm Brittany I get to be a little bit more vulnerable with my family and my friends. So I like to turn it off and on. Not always keep it as Diamond.
Female independence : "I think female independence is important right now. A lot of women don't really know how powerful we are together. I think that for years in the past its always been said that it had to be one or two and I feel like that's false. The more the merrier um I embrace it.
What keeps her motivated : "Well it was a point in time in my life to where I tried to do something other then what I do right now and it just didn't sit right with me. And, um it feels good like this feels right this is something that I know I'm destined for and I don't want to ever lose this good feeling. Any other time I try to do something other then that the feeling is not the same. Feeling as this right here so thats what keeps me motivated along with my family you know I got a whole family that is cheering me on you know and a lot of young chicks look up to me."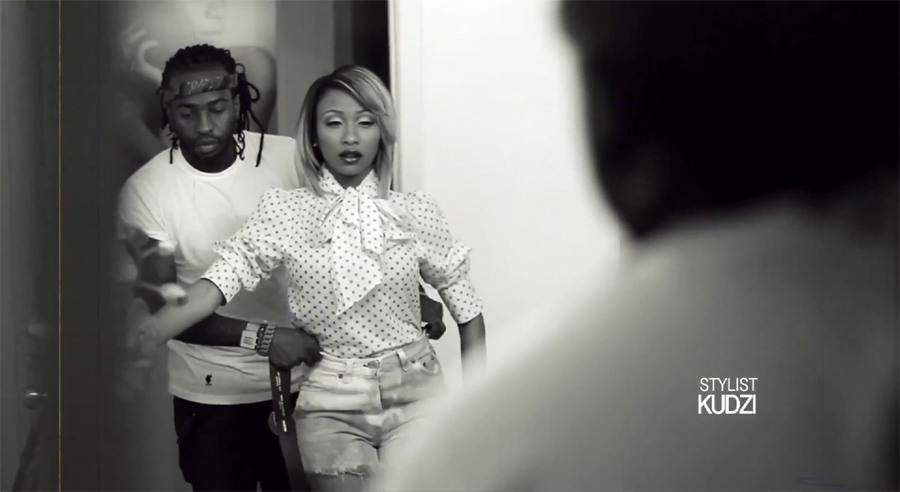 Source: DiamondATL.COM