Music : Diamond Feat. Verse Simmonds 'American Woman'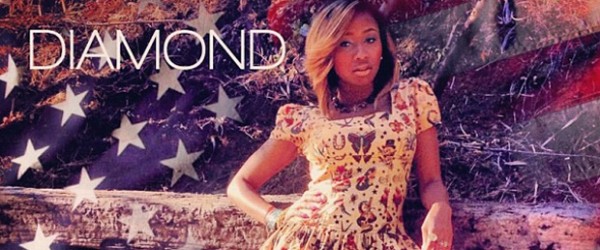 It's Diamond and she's reppin' the A-Town on her new single "American Woman" featuring Verse Simmonds. The single will be on her highly-anticipated new LP, entitled, The Young Life, which is set to be released on Aug 28.
"Yeah, I'm American Me / Can't lock me down I'm American Free. I'm on South Beach feeling that American breeze. I keep scholars in that Continental T / Transcontinental me," raps Diamond, who recently shot the music video for "American Woman" in Atlanta with Verse Simmonds.