Nicki Minaj Performs 'Pound The Alarm' On 'Tonight Show With Jay Leno'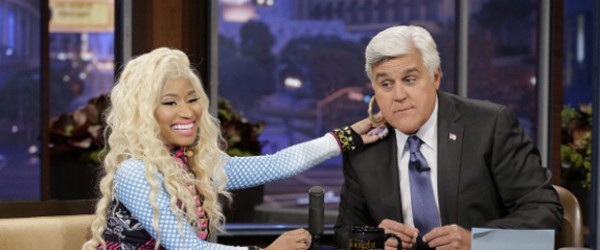 Nicki Minaj looked beautiful on "The Tonight Show with Jay Leno" on Friday. Dressed in a nude-colored bodysuit with pasties, the queen of female rap performed her new single "Pound the Alarm" and warmed up with Leno on the couch.
Nicki Minaj will kick off the U.S. part of her "Pink Friday" tour on the 16th in Chicago.