Photos : Nicki Minaj Parties In Paris After Reported Rudeness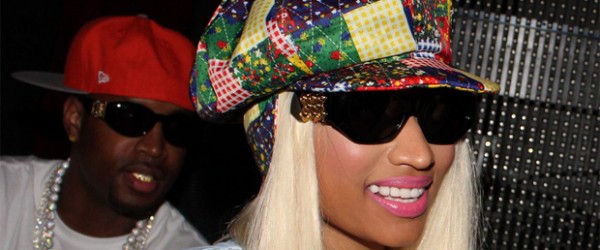 After reportedly acting like a total bitch at a Scottish Festival, Nicki Minaj partied at VIP Room in Paris. The hard working female rapper was also spotted covered up heading to the airport in Paris yesterday as well. Hey, sometimes we are rude when we don't mean to be so Nicki Minaj is probably doing way too much in a short period of time.
Fans can anticipate Nicki Minaj to start her Pink Friday : Roman Reloaded Tour at her home-turf in the United States on July 16th in Chicago, IL.