Trina Didn't Work The Pole In Orlando, But She Kept Her Pussy Good N' Wet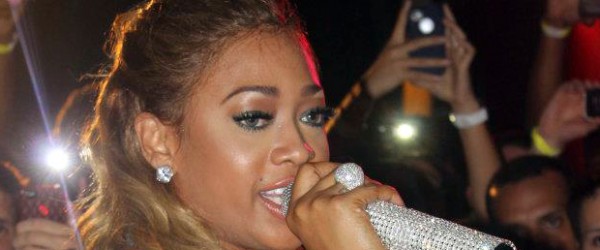 POSTED UNDER ARTIST :
TRINA
Trina the head turner brought her sexy ass over to Orlando, FL last night and rocked the mic for her Rockstarr fans. Just recently, Trina spoke on her new mixtape and twerked it low for her Rockstarrs on the set of Laroo's "Upside Down" music video. Trina opened shop and her pussy good n' wet y'all for her return to her throne!