Video : Trina Speaks On New Mixtape, Works The Pole And Shows Us How She Clap And Twerk It Low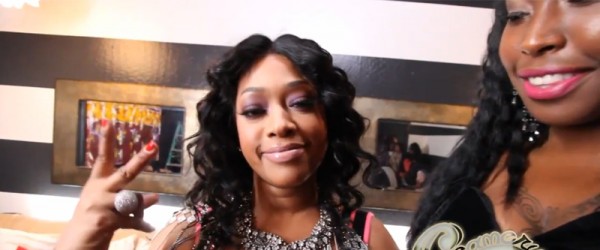 POSTED UNDER ARTIST :
TRINA
Trina is back in business in more than one way when it comes to what Trina will do for her Rockstarrs. Check out the official behind the scene footage of Laroo's new single "Upside Down" featuring Trina and Too Short. Also watch Trina reveal a few hints about her new mixtape and upcoming 6th studio album for a quick interview on-set.
On her 6th studio album and new mixtape : "I'm working on an album right now currently I'm in the studio. I'm in the studio working. The first thing is the mixtape. The mixtape is the first thing to drop. I got two singles out. The record is called "I'm Back." I have another record that is called "Bad Chick" featuring LoLa Monroe and Shawnna. I'm excited about it and I have two new records. I would just say featuring two of hip hop's favorite artist. I'm not going to say no names. Imma just say its hip hop's favorite artist. Imma just leave it at that."